Welcome to Claw & Paw Pet Sitting
Claw & Paw provides a professional dog-walking and pet-sitting service that puts your pet's well-being at its heart.
Claw & Paw's owner Brett Salcedo started the business after deciding to quit his almost two-decade career as architectural technician to make his love for animals a full-time job. Growing up in Australia Brett owned a variety of pets, including
 cats, dogs, buggies, cockatoos and turtles.
Brett and his partner Katya are the caring owners of two cats - Boris & Tasha. Brett understands the concerns that arise when you need to leave your darling behind during business trips or holidays. He is equally attune with your dog's joy when being taken for a stroll to break the time spent pining for your return from work.
Our services:
- Daily dog-walking
- Cat sitting and pampering
- Small caged pets cared for
We offer a free consultation visit before we begin any of our services.

During this visit we meet your pet(s), register your details and discuss any requirements you may have.
We use Pet Sitter Plus software so once you have registered with us you will have the option to book services using
our online booking portal.
If desired, we can text, email or WhatsApp you during the service to reassure you that your pet is
happy and safe!

This service is included free of charge.
We have public liability Insurance, pet business insurance and are criminal reference checked.
Our cats, Boris adopted from the Battersea Dogs and Cats Home in May 2013 & Tasha who Brett found as a kitten abandoned on the streets are doted-upon member of our family. We would like to share with you some moments  of their life.
We are looking forward to hearing from you and meeting your pet.
Brett & Katya
Check out our latest articles here.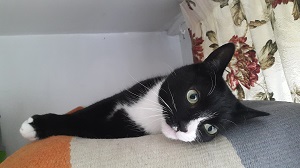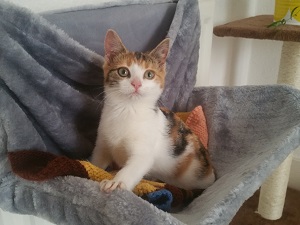 For enquiries please email us at info@clawandpaw.co.uk or phone: 07868758745 or simply fill out our
contact form