Testiminials
Here is what some of our clients have to say about us
Lily & Vegas
  " I have been using Claw and Paw since they started their
service earlier this year. I have found Brett to be attentive
to my 2 dogs, reliable with their walks and accommodating with
changes initiated by myself at short notice. I would recommend their service. "

Martin - Catford

Toffee & Rolo
 " Brett has done a great job of  looking after
Toffee and Rolo- it's great to know they're in
safe hands and we really appreciated the occasional
updates when we were away on holiday for longer. "
Lorna  - Catford
Lilly & Pongo
  "" We have always had a purrfect (sorry) service from
Claw and Paw - Brett is always very quick to respond
to any queries and even sends us photos of our very
contented cats when we're away. I don't think they
miss us at all! I like the fact we have someone
coming into our house to check everything is OK
from a security point of view too. "

Carla  - Sydenham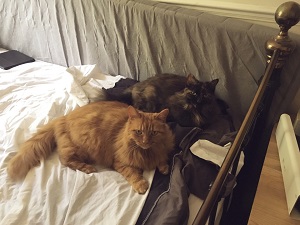 Jack & Jill
  " Brett is an excellent cat sitter and has
never yet been unable to come over, even at
relatively short notice. He also gives good
notice of when he is away and unable to attend.
The online booking system makes it much easier
to request visits and check outstanding invoices. "
James - Sydenham
Koko
  " Brett & the team at Claw & Paw are lifesavers. Leaving
them in charge of Koko,our pride and joy, 5 days a week
requires high levels of trust and Brett has never left us
down. He is professional, personable & very flexible when
it comes to last minute changes &additional walks. Koko
thinks of Brett as a second dad and that for us is the
ultimate endorsement. "

James - Sydenham


Kyanjin
" Claw and Paw Pet Sitting have taken great care
of Kyanjin whenever we've been away, and have been
very responsive to any request and completely reliable.
We have no concerns at all when going away as we know
Kyanjin will be in good hands. "
James - East Dulwich
Jeeves
" We are very happy with Claw and Paw's service.
We use them regularly to feed and take care of our
cat, from short breaks to longer holidays. The online
booking service makes things quick and easy. " 
Jillian - Tulse Hill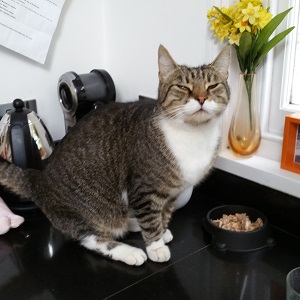 Arthur
" We are often away for short visits last minute and Brett
is always quick to respond and accommodate. Arthur gets into
scrapes and Brett has stepped in to help care for him on occasion
after surgery at the vets. We get updates whilst we are away and
photos of Arthur looking happy and relaxed and tucking into his food.
We wouldn't hesitate to recommend Claw and Paw. "
Camilla - East Dulwich
Lola & Lyra
 " Brett has made leaving our cats at home a
totally stress free experience.He is wonderfully
professional when it comes to booking,the cats love
him and he even sends us regular photos via Whatsapp
so we can see what our little monsters are up to
while we're away! " 
Leili- West Dulwich

Harry & Lulu
  " Brett has been walking my two dogs since he started the business.
One of them can be a bit jumpy (he is a rescue) and Brett has been
superb with him. They adore him and can't wait until he arrives on
walk days. I am more than happy to recommend him as a dog walker. "
Lauraine - East Dulwich
Missy
" I have been delighted with Claw & Paw,my cat missy
was a feisty little stray when Brett first met her.
She now allows little strokes & is obviously pleased
when he comes over to feed her. I know this because
Brett sends me photos! It's brilliant,& completely
reassures me that sheis being taken care of whilst
I'm away. I would highly recommend this service,as
he genuinely cares about your pet. "

Sarah- Honor Oak Park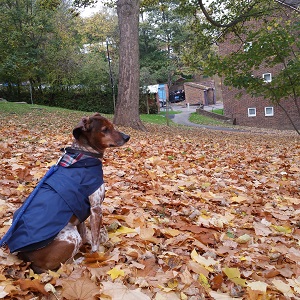 Paco
 " My dog Paco is a bit temperamental but Brett has always
been very patient with him. My dog absolutely loves him.
He loves going out for walkies with Brett to chase squirrels.
I highly recommend his services. He is trustworthy, reliable and friendly! "
Meili - Thornton Heath
For enquiries please email us at info@clawandpaw.co.uk or phone: 07868758745 or simply fill out our
contact form